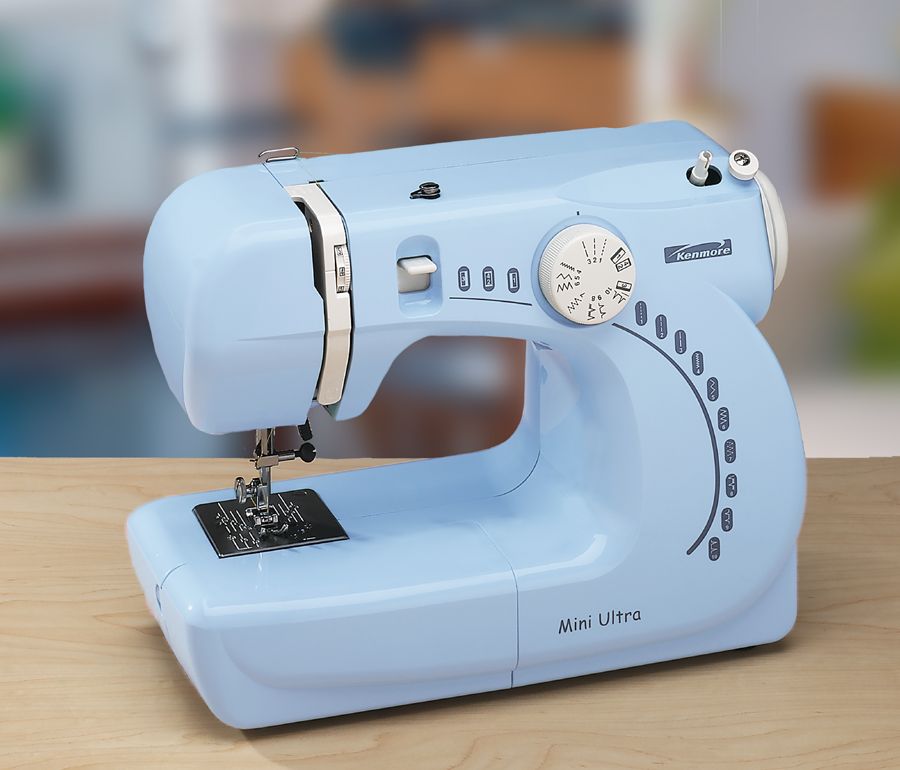 #8 – Sewing Machine
My mom and I got this little Kenmore Mini Ultra 3/4 Size sewing machine several years ago when it was on sale during Black Friday.  I think it must've been $50 or something ridiculous like that.  It only has 6 stitches, but honestly, I don't even use all of them!  
This little guy has been faithful all these years, helping me make things like my first quilt, stuffed fabric birdies, paper garlands, scarves, and all sorts of baby stuff.
A sewing machine is perfect for whipping up handmade gifts in a few hours' time, especially when you're working with felt, as it requires no finished seams.  Stitching on paper is also a nice touch for homemade cards or invitations with a cozy, DIY feel.
I don't think I could live without my sewing machine….I'm still trying to convince Dean to let me take it to the Caribbean with us. :P