London 2012 Alernative Poster by Andrew Maunders
It's Olympic season, and we've officially caught Olympic fever!
It all started two weeks ago when we were walking down Constitution Ave. in D.C when we looked up and saw these guys standing atop a tall building. We squinted and strained to see which Olympians these might be….and realized to our surprise that it was the Men's Olympic Basketball Team – Team USA. Dean unashamedly screamed their names (in the middle of the street with an officer close by and strangers walking past) and was actually validated by a few of them turning around and waving back! That's my Deanie. We ran away laughing and repeating excitedly to each other, "Can you believe we saw them?! Tyson actually waved back! We're the only ones who saw them! We are so cool!"
We decided to take our coolness even further by having a small Olympic Opening Ceremony viewing party, despite our lack of a tv or proper dishware and furniture (we've been staying for the last month in a near-empty apartment with whatever furniture/cooking/eating utensils we've been able to find via Craigslist/kind neighbors). But we were able to muster up some creativity and had an array of international fare: Mediterranean quinoa, Thai shrimp, and Mexican taquitos!
It looks like we weren't the only ones with Olympic spirit. Check out some of these cool ideas: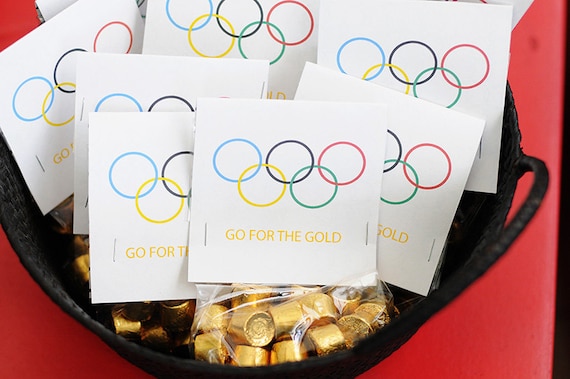 Olympic party favors by Netsyandcompany
Olympian Lunch printables by Confetti Sunshine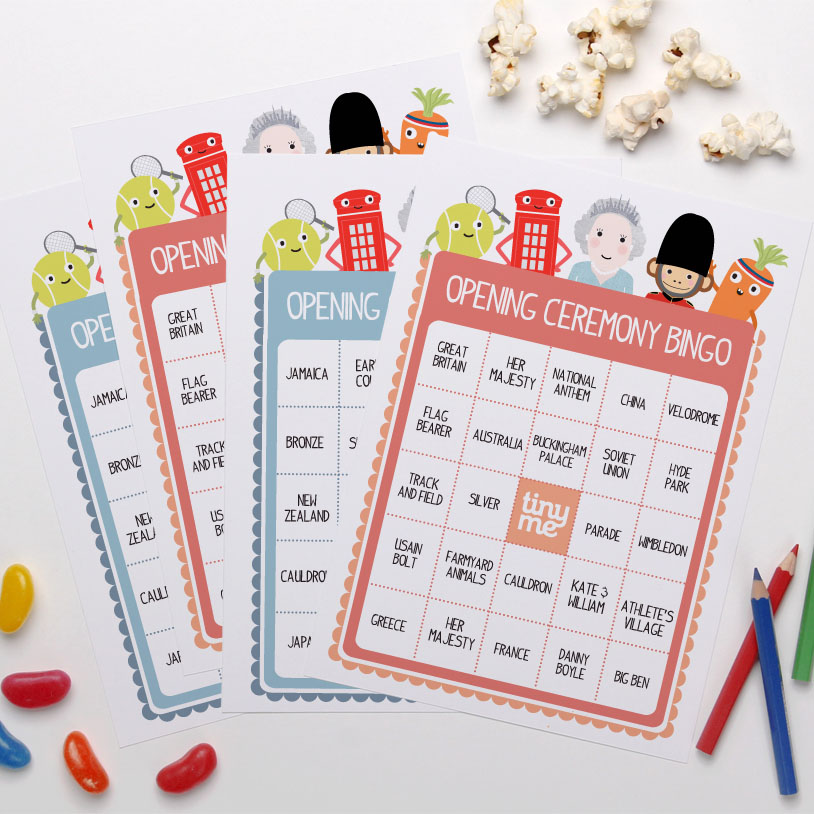 Opening Ceremony Bingo by Tinyme